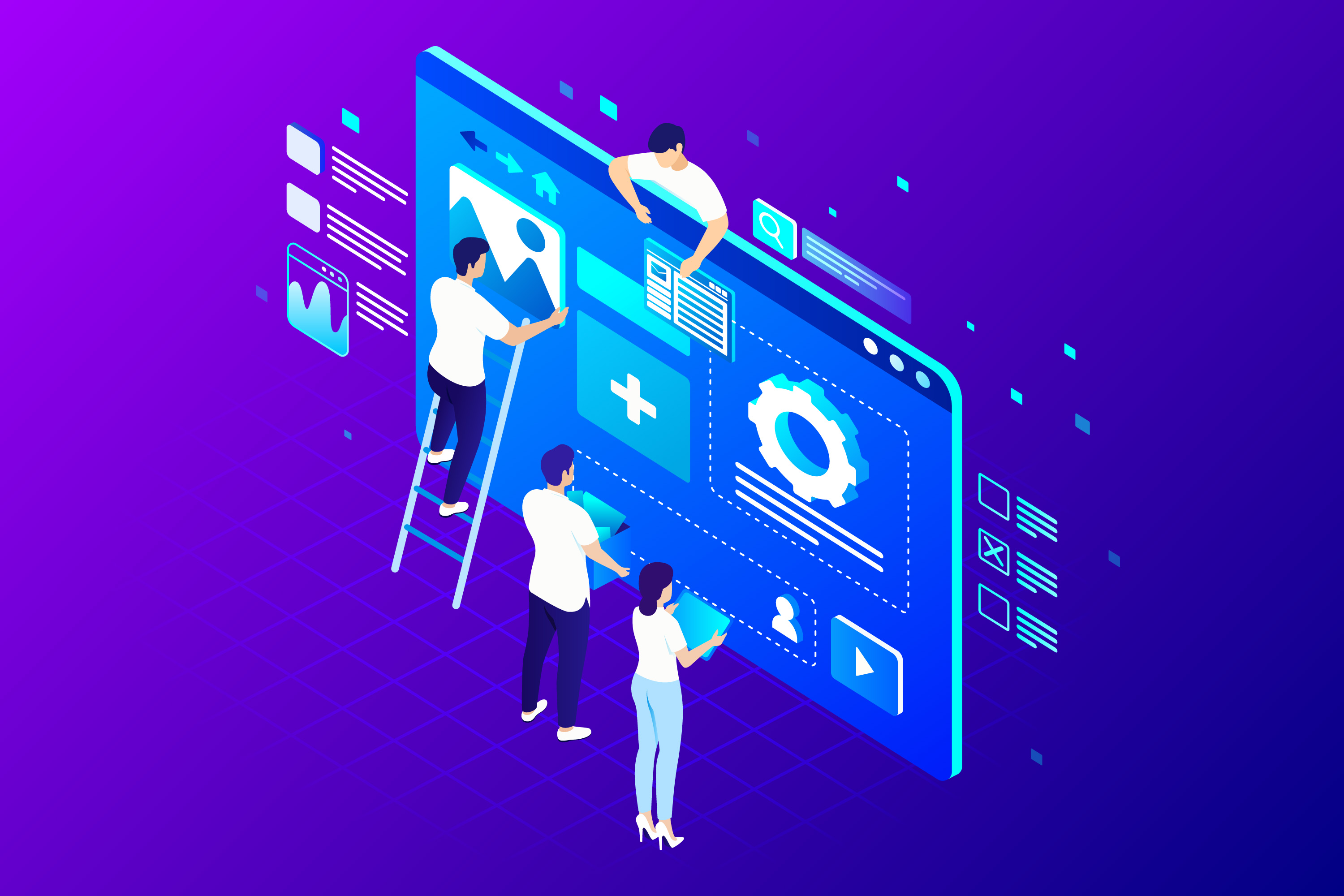 // YOUR TRUSTED WORDPRESS DEVELOPMENT COMPANY IN THE USA
Custom WordPress Development Services
From a simple one-page website to a multi-lingual news portal running into thousands of posts and from a simple culinary blog to an online store selling hundreds products across different categories – WordPress can cater to anything and everything on the web. It powers 65% of the websites across the world. Considered as one of the best things to happen on Internet, WordPress is a programming marvel thanks to its simplicity, flexibility and usefulness.
// CUSTOM WORDPRESS DEVELOPMENT SERVICES
A few good things about WordPress
01
Multi-site Management
The WordPress CMS Admin can organize and manage any number of websites or applications from a single administration backend. It allows to either segregate or share all kinds of content and access rights across multiple sites.
02
Multilingual
Content can be published and operated in multiple languages. The process may be a translation-tool based one or a model that supports multi-lingual pages. The overall dynamism of the website remains the same across different language environment.
03
Multiple Users
WordPress offers multiple user management from Admin to Contributor, Authr, Editor to manage the content of the CMS. Accesses are managed in hierarchical order and publishing rights are given entirely based on process or business requirements.
04
Dynamic Display management
All Menu, home and other page blocks, imagery etc. are dynamically manageable from the Admin. This feature helps controlling frequently changed content besides giving complete flexibility to manage the site with zero tech knowledge.
05
Architectural Modularity
The WordPress CMS is modular in nature. That means, a change in one section may not affect another and the development team can continue to work on change requests and amendments even on a live website.
06
Digital marketing friendly
WordPress is digital strategy friendly. From URL rewriting to Meta tag management and from social share to reviews, it is flexible enough to support the digital marketing needs of any business thanks to availability of some great plugins.
// OUR WORDPRESS SERVICE
Our WordPress Services
Business website development
We develop aesthetic and business-centric websites using WordPress
Blogs
and magazines
Your next blog or online magazine of any domain or niche – AOF Engineering Systems can do that!
Custom
theme design
Need a 100% customized WordPress theme and get it implemented seamlessly? We will do it for you.
Online Store on WooCommerce
We can help you setting up your online store with a customized design and with all the necessary features.