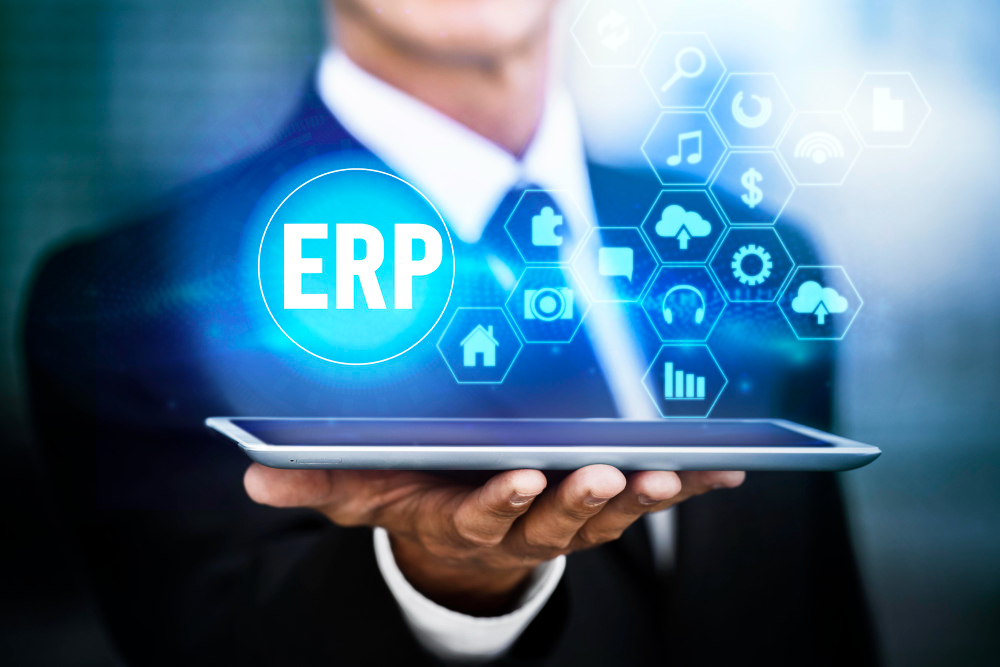 // ERP SOLUTIONS AND CONSULTANCY SERVICES
SAP, Oracle, Microsoft, NetSuite, SysPro - hire us for anything on ERP
AOF Engineering Systems employs a proficient team of Enterprise Resource Planning and Implementation team. Our ERP team is proficient to scale with the business as they can streamline mission-critical practices. From advance financial management to billing, project management, and human resource management to supply chain management and beyond, AOF's ERP services offers effective solutions to organizations to take care of everything that connects the business.
// ERP SOFTWARE
AOF's ERP Software Features
Accounting Integration

Financial Management

Inventory Management

Human Resource Management

Warehouse Management

Asset Management





Supply Chain Management

Order and Customer Management

Project Management

Distribution Management

Purchase Order Management

Report and Analytics
Benefits Of Working With AOF
Open-Source EPR System for Your Business Growth
AOF is the next-generation business information system that helps customers to grow their business, with powerful modern design covering all important aspects of business needs.
Implement AOF's ERP Software to Overcome Challenges
This open-source ERP platform helps to eliminate costs in three main types, such as- administrative costs, manufacturing operation costs, and inventory costs. Our platform has its proficiency in all aspects to run business with success. Hence, its benefits are innumerable and go beyond substantial cost reduction.
Working as Team
AOF works with its customer's needs as a team to attain the desired result of ERP software. To succeed with open-source ERP software proficient teamwork is required, which is offered by AOF at 24 x 7 customer solutions.
Key Benefits
We will ensure that our customer's finance and accountancy needs are carried out with the utmost accuracy. Our potential ERP platform will allow users to check, edit, and choose the applicable tax type during every purchase and sales process. Our professional team will manage and keep records of all your periodic audit process as well.