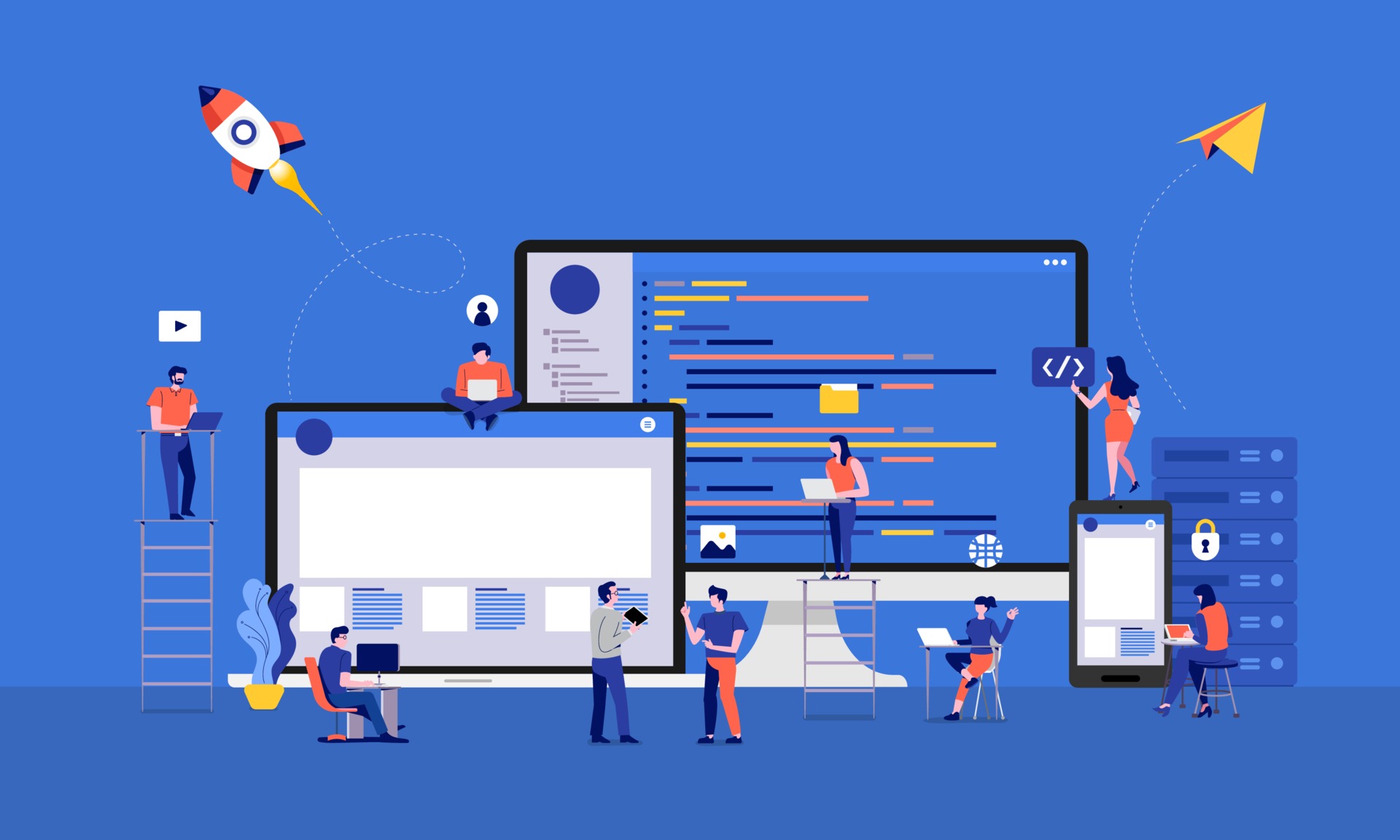 // AOF ENGINEERING SYSTEMS PORTAL DEVELOPMENT SERVICE
AOF Portal Development
AOF Engineering systems can design and build a web portal that suits your business needs. Whether it's based on your company and the range of services it offers, an e-commerce portal with features such as online chat and billing, our experts will guide your through the design and implementation faces to come up with a product tailored to your business requirements.
// AOF ENGINEERING SYSTEMS PORTAL DEVELOPMENT SERVICE
Types of Portals We Design and Develop
01
Intranet Portal
A synchronized portal solution to manage data across various branches of your organization.
02
Employee Portal
Manages all employee information such as personal details, work attendance, payroll.
03
School Portal
We design School portal where you can Stores student information such as fee balance, clubs, grades.
04
Corporate Portal
AOF Engineering Systems design corporate portal where you can Keep track of company data.
05
Customer Portal
Gives users privileges to access info relevant to their needs, while restricting access to sensitive business data. It provides an all in one solution for managing customers as well as corporate data.
06
Shopping Portal
AOF Engineering Systems design An easy to manage e-commerce portal for you with a wide variety of products and scales efficiently while meeting user demands.
07
News and communication Portal
Manage multiple blogs and post a wide-range of content that will be organized in a way easily accessible to your users.
// AOF ENGINEERING SYSTEMS PORTAL FEATURES
Our Portal Features
Integrations
Add payment gateways among other e-commerce features to your web portal. We can also link the platform to any of your existing services via APIs.
Manage Roles
Administrative functionality is key in managing access to resources and data. We, therefore, implement role management features with different access privileges
Email and notifications
AOF Engineering Systems provides email and notifications features so that you can easily Communicate with your users via email and notifications straight from the portal.
Database and Search
With the wide variety of information stored in online portals, the search is a crucial feature to facilitate ease of access. The system designed will enable users to easily search for and access indexed information to enhance user experience.
// AOF PORTAL DEVELOPMENT SERVICE FEATURES
Benefits of AOF Portal Features
Migrations
Application Maintenance
We will enable smooth migrations for your business to easily adapt existing or emerging technologies and integrate them with the portal.
Our experts will continue to monitor the system and ensure it meets traffic demands and attains optimal load times. We will also offer customer support for your team after implementation.